Secret Jardin Certifications guarantee
The European and international certifications of Secret Jardin guarantee the users the respect of the quality and safety standards in force. Some of our tents, lighting and all our electrical or electronic accessories are certified, standardized and / or labeled.
Our products comply with standards that guarantee the constant and optimal quality of the products and services rendered.
Some of our products include a label relating to their qualification. Thanks to our labels, you will find all the characteristics of the expected levels of performance of our products and the service we provide.
Our certifications have been awarded by the competent bodies. Our certified products guarantee you a quality or service that meets the requirements specified in a repository.
Our quality charter is a formal commitment made to our customers, suppliers, employees and organizations that issue the guarantees. With this contractual document, Secret Jardin expresses its major concern regarding the satisfaction of its customers. We are committed to a constantly renewed quality approach and mobilize all our energy to constantly improve our intensive farming equipment. In perpetual self-evaluation, Secret Jardin is listening to all the suggestions.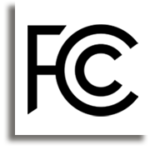 FEDERAL COMMUNICATIONS COMMISSION
The FCC is an American organization that certifies and validates all devices that emit electromagnetic waves for sale in the United States. Industry Canada also accepts compliance reports with the US FCC. The applicant describes how the FCC standards compare to those of Canada applied to the equipment concerned. In case of deviations from other tests are required.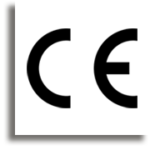 EUROPEAN CONFORMITY
The CE mark is a requirement for products sold on the European market. The EC mark identifies a product as complying with the health and safety requirements laid down in European legislation (directives) and is mandatory for equipment operating in the European Union (EU). Once the product has received the CE mark, it can circulate freely in the countries of the European Union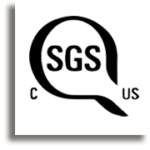 SGS GROUP
SGS is the world leader in control and certifications. Recognized as a Nationally Recognized Testing Laboratory, it tests products according to UL, CSA and CE standards. A product bearing the mark indicates that the manufacturer's production site complies with UL and CSA safety standards and is subject to periodic inspections. It therefore meets the requirements of safety standards.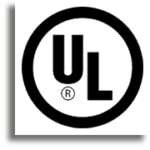 UNDERWRITERS LABORATORIES INC.
Underwriters Laboratories Inc. (www.ul.com) is an independent, not-for-profit organization that evaluates testing standards and tests products for safety and certifies them. UL has developed more than 800 safety standards, and millions of products and components are tested to UL safety standards.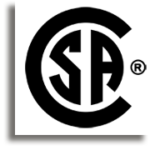 CANADIAN STANDARDS ASSOCIATION
The CSA develops standards for public safety and serves businesses, the global market, and consumers in Canada. This testing laboratory is consistent with the requirements of the United States. According to the regulations of the US Department of Labor, Occupational Safety and Health Administration, this brand is qualified as an alternative to the UL brand.